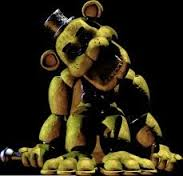 James Fitzgerald is the son of Jeremy Fitzgerald. He was murdered by Fritz Smith and Vincent, and was stuffed into the yellow bear suit used to lure him and the others into the room where the killing took place. He is sad, but since he found out that the others miss him, he came back. He is good friends with James. He was given life by the Puppet, and is one of the only kids who remembers his past. His mother was in fact the Puppet's sister.
According to an excessively long family tree put together by Alex, Ender is his fourth cousin twice removed.
Ad blocker interference detected!
Wikia is a free-to-use site that makes money from advertising. We have a modified experience for viewers using ad blockers

Wikia is not accessible if you've made further modifications. Remove the custom ad blocker rule(s) and the page will load as expected.