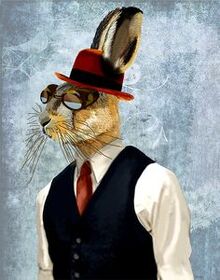 The Hare (1963 - 2017) was an inventor, mathematician and scientist who served as the 722nd Timekeeper. He was murdered by Sonake during his attempt to steal the Scripts of Time from the Time Palace. After his burial, his body briefly disappeared and was used as a tool to gain entry to the Time Palace by an as yet unidentified fiend, but the Hare's body was then taken back by StarGate and cremated.
Ad blocker interference detected!
Wikia is a free-to-use site that makes money from advertising. We have a modified experience for viewers using ad blockers

Wikia is not accessible if you've made further modifications. Remove the custom ad blocker rule(s) and the page will load as expected.