Morobus is the evil twin brother of Silas. He thinks that he is doing a great deal of good to Earth by murdering Necromancers. He is a pshyco.
Morobus after he killed his mentor, Kristoff Deathmatch. His sidekick is Bob.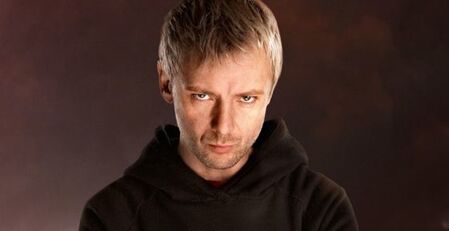 Above right is his second incarnation, after he is killed by Ender.