The SENTINEL Program is a high-tech low-maintenance defensive program made to same the world in its time of need. So far there have been sixteen generations of Sentinel. Each generation is divided into six types (Gol, Kese, Sor, Eko, Inte and Zeta), each with a further four Classes (A-D), and then a
further three
groups (Idos, Akos and Dios). Each of those has eight Sentinels, totaling up to 9216 Sentinels in total.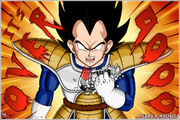 Each Sentinel has a serial code and a nickname (e.g. Gol-1A-Idos-01 "Gold")
The only generations that are majorly important are the first five, Generation 12, and Generation 16.
Ad blocker interference detected!
Wikia is a free-to-use site that makes money from advertising. We have a modified experience for viewers using ad blockers

Wikia is not accessible if you've made further modifications. Remove the custom ad blocker rule(s) and the page will load as expected.